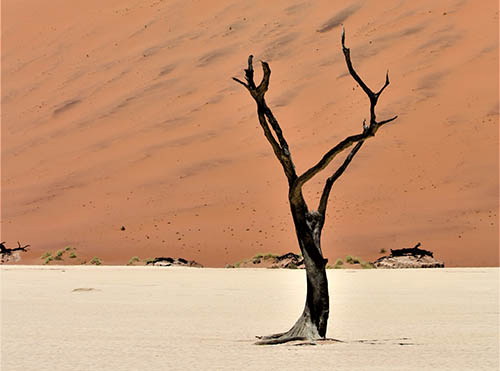 Tree trimming and pruning is an important step in maintaining the health and charm of your landscape. Hiring the wrong tree service professionals could leave your yard full of damaged trees and bushes. Stump Grinding Southlake employs only the best and most knowledgable arborists to handle all of your tree trimming needs.
Professional Tree Trimming and Tree Pruning
Tree trimming and pruning is the practice of carefully removing certain parts of trees. Keeping your trees properly trimmed and pruned is an important task to remember for several reasons. The main reason is safety. Dead or broken branches and limbs can fall off at any time offering a multitude of safety problems. Stump Grinding Southlake's team of licensed arborists are the right professionals to keep you and your property safe.
Trimming and pruning your trees will also help keep the rest of your lawn healthy. Like us, trees can get sick too. Our arborists know exactly how to save your trees from pesky diseases. We have the knowledge to understand that trimming or taking off certain limbs in the wrong way can hurt, damage, cause future disease, or even kill your tree. Like we typically turn to professional hair stylists to cut our hair, you should turn to the professionals at Stump Grinding Southlake for all your tree trimming needs.
Keeping your landscape beautiful is another aspect to consider when maintaining proper tree trimming and pruning. Trees come in all shapes and sizes and our crew is passionate about making sure they look as stunning as they should be. At Stump Grinding Southlake we know the best ways to keep your trees natural beauty at the forefront of your yard. You deserve a serene suburban landscape and our crew is devoted to giving you just that at the best price imaginable.
Expert Tree Maintenance Team in Southlake
Stump Grinding Southlake will not only help you with any immediate problems they are also highly skilled and trained to notice any potential threats to your landscape. Only the most qualified arborists are trained to recognize early warning signs of diseases or potential hazards. Some species of trees or bushes need to be trimmed regularly to maintain optimum health while others need to be left alone in order to thrive. Our team knows exactly the best ways to help keep your trees healthy for a long time.
We are one of the few companies certified and educated enough to handle your largest and smallest trees and bushes. Our professionals are experienced in using the best and most up to date equipment to get any sized job done quickly and carefully. Call us to receive your FREE estimate today. Just let us know the species, how big and how many trees you need to be trimmed and we'll come to take care of the rest. Don't worry if you're unsure of the species when we come to assess your property we'll make note of it. Since we're a local company, we like to keep our prices competitive. We'll offer you the best tree trimming services at the best price because we know that there is no one price fits all when it comes to landscape work.
The one thing we know better than any other company is the importance of keeping your trees, bushes, and various types of plants trimmed. By keeping your trees and other plants properly trimmed, you are helping ensure the safety of your entire property. Adequate trimming protects your trees from diseases, keeps pests away, and prevents any tree-tangled power lines. Maintaining tree trimming is one of the best ways to help the rest of your yard thrive. Sufficient sunlight exposure guarantees all of your plants will flourish. Stump Grinding Southlake is the most qualified and skilled company to take care of all your tree trimming and pruning needs at a terrific price!