The Best Tree Removal in Southlake TX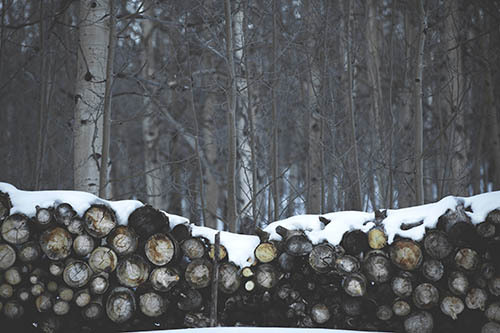 Stump Grinding Southlake does more than simply grind stumps. Our crew understands the importance of removing trees and not to brag but we're pretty darn good at it. Like stump grinding, tree removal is necessary for your landscapes overall health and the safety of your family.
Tree removal is one of our specialties. Our team of arborists has had years of experience in all types of tree removal practices. From removing fallen trees or trees that haven't fallen yet or whole trees intact, Stump Grinding Southlake is fully prepared to tackle any type of tree removal.
DIY vs Hiring the Pros in Tree Removal

DIY has steadily increased in popularity. From crafts and home improvement to yard work and building furniture. While doing it yourself with crafts and such can be a lot of fun, trying to do serious and potentially dangerous yard work by yourself can prove quite risky. It takes a certain amount of skill and the proper equipment to remove a tree the right way. Removing a tree consists of more than just using an ax or a chainsaw to hack it down. These methods leave you vulnerable to potential property damage or physical harm. Our team knows how to avoid and prevent any unnecessary damage to your property.
Being internet famous sounds fun but we recommend you avoid becoming famous because you knocked a tree onto your roof or your neighbor's roof. While being self-reliant is preferred by most people, trying to do big landscape jobs by yourself doesn't always turn out the way you hope it does. Taking into consideration the number of potential threats tree removal can pose to an inexperienced person is essential in determining whether to do things yourself or hiring professionals to do it for you. With Stump Grinding Southlake in mind, the choice is easy. Call us and we'll take care of even your biggest tree removal jobs.
The most important reason to hire professionals for all your tree removal needs is your own personal safety. It's easy to miscalculate where the tree will fall and it could end up on top of your roof or your car or on someone! Ending up in the emergency room doesn't sound like a good time and you'd be left to deal with expensive medical bills. Call Stump Grinding Southlake and our crew will help you avoid any unnecessary accidents and property damage.
Professional Tree Removal with Affordable Best Price

We're a locally based business so we know how important it is to save money on all necessary landscape care services. Our team is willing to take the time to thoroughly and accurately go through each step of the tree removal process. From figuring out the best way to safely bring the tree down to actually bringing the tree down, Stump Grinding Southlake guarantees the best services at the best price.
Most of the time, the best option is to guide the tree to fall in a safe area, but sometimes it isn't the best option. If that isn't the best option, we can cut the tree down from top to bottom in small pieces. This method will definitely take much longer, but our team is prepared to see it through to the end.
Our crew of experts is even skilled enough to remove a tree fully intact for any number of reasons. Perhaps you want to relocate the tree to another part of your property or a whole new location. Whatever your reasoning, the Stump Grinding Southlake team has the knowledge, skill, and equipment to get any sized job done at the best price.