Storm Damage Cleanup in Southlake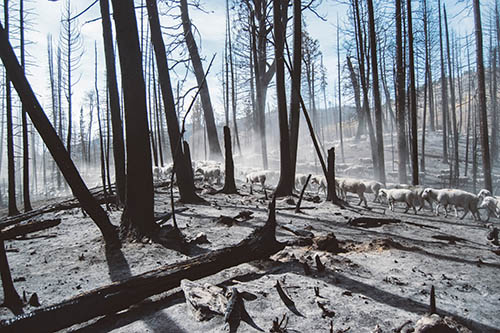 Texas has unpredictable severe weather that can cause a lot of damage. Storms can knock down large branches or even whole trees. After a long night of storms, the damage to your trees and property can be extensive. No one wants to deal with this alone and you shouldn't have to. With Stump Grinding Southlake as your cleanup crew, even your most considerable storm damage will be gone as quick as possible.
Safety is one of our top priorities and we know just how dangerous fallen trees or branches can be to your family and your property. When severe weather strikes and the damage is revealed, it's important to assess the damage and the safety of your surrounding area. It can be difficult to determine which trees or branches are about to fall. Removing yourself from the damaged area is the best way to ensure your safety. Keep Stump Grinding Southlake in mind when dealing with storm damage and the resulting cleanup.
Expert at Taking Care of Your Trees
Stump Grinding Southlake is one of the few companies that work alongside your homeowner's insurance company. Our team will document any damage we encounter for you and your insurance records. Luckily for Texas homeowners, most homeowner's insurance will cover any storm damage. Make sure to keep your policy up to date for maximum coverage after a storm.
Many companies simply aren't prepared to handle the biggest areas with the broadest amount of damage. We, on the other hand, use the latest and greatest machinery and equipment to handle a wide variety of storm cleanup jobs. Our crew of licensed arborists has the necessary knowledge to determine which tools to use for each unique storm cleanup jobe and we have the maximum number of people to get the job done quickly, safely, and efficiently. We know storm damage can get really expensive so we like to keep our prices fair and competitive. Our company only charges for the services you actually need at the best price in town.
Hire The Right Professionals For Your Storm Cleanup

You may be wondering whether or not you need professionals to clean up after a storm. Perhaps your damage is rather limited with just a bunch of twigs scattered around your lawn and one or two small branches at the base of your tree. You could just do that yourself, right? The simple answer is yes, you could clean up this mess yourself, but why do that when you can hire someone else to do it for you? Our team has the necessary skill and expertise to make sure no further damage comes to your property. Just like you, we have a job too. Our job is assessing storm damage and cleaning up afterward so you don't have to!
After we assess the damage and clean up, our licensed professionals will take a look around the rest of your property to look for any areas that may cause future concern. Maybe one of your largest trees has branches that are starting to droop towards your roof and look as if they'll fall right off during the next storm. We can implement preventative measures like cabling to keep your tree standing firmly upright or adequate tree trimming to help prevent disasters before they even happen.
While we can't take away all of you storm or severe weather-related problems, we can at least haul some off of your lawn, house, and cars. Stump Grinding Southlake's team is fully prepared with the right equipment and know how to tackle any sized storm cleanup job at the best price!
Let Stump Grinding Southlake come and take care of all your storm damage and cleanup needs so you can continue your daily routine without worrying about the safety of your landscape.