Professional Stump Grinding Team in Southlake, TX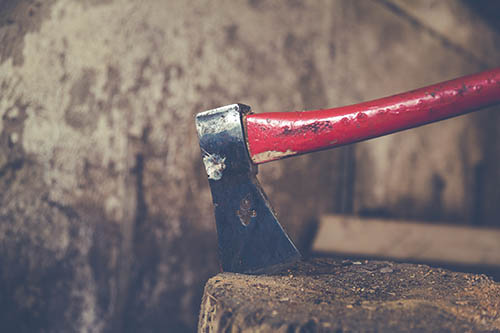 Call us now for your FREE QUOTE!

If you're looking for the best stump grinding services in Southlake then look no further than Stump Grinding Southlake! Our team of licensed arborists understands the importance of proper landscape maintenance and we're here to help protect it. While trees can increase the natural beauty of your property, they can also cause a lot of problems if they become overgrown or fall over. To avoid injury and expensive damage to your property, it's best to rely on professionals to get the job done safely. It doesn't matter what size a stubborn stump is we'll remove it with ease.
You may be considering trying to grind and remove a stump or other yard work by yourself or recruiting the help of your kids, but it's important to consider the potential dangers this may bring. Digging up an old stump requires a lot of effort and skill to get it done correctly and safely. Calling Stump Grinding Southlake is the best way for you to avoid any injuries and damage to your property.
With Stump Grinding Southlake on the job, you can let all your worries disappear while we do the hard work for you. Our expert crew of arborists will tackle your most difficult stumps and all of your tree services while you and your family continue your daily schedules. We're passionate about providing the highest quality services at the best price. We want your home to look as beautiful as you do and we're just the crew to get it done!
When you're looking for someone to keep your landscape in exceptional shape, you should call us at Stump Grinding Southlake. We specialize in all types of tree services. Whether you need regular tree trimming and tree pruning to tree removal services or stump grinding and removal, our licensed team of arborists are skilled and experienced in all of our services and the best and most current equipment and machinery. Our services are performed in the highest quality and our team is passionate about providing the best customer service around. We like to always keep our prices fair and competitive so you know you're receiving the best services at a bargain price. We look forward to helping you with your stump grinding and other tree service necessities and all your future ones too!
"We had about 4 big tree stumps in our backyard. My daughter kept tripping over them when she would run around with our dogs outside. Stump Grinding Southlake made those pesky stumps disappear! You couldn't even tell where they were before because they perfectly blended it into the rest of the yard!"
Allison R.
What we offer at Stump Grinding Southlake
Stump Grinding Southlake offers a multitude of tree services to fit any and all types of jobs we encounter. Our team of expert arborists is fully trained to use the most up to date equipment and most current safety practices to ensure the job will get done quickly and safely. Our services include
Storm Cleanup

Tree Cabling & Bracing
Stump Grinding
Stump grinding is often one of the most overlooked parts of proper landscape maintenance. After the removal of a tree, a stump is left behind to cause further issues. Future problems can arise from leftover stumps. They can be a hassle to mow around and serve as a potential tripping hazard to you and your family. Thick trunks and extensive root systems can make grinding and removal difficult. Stump Grinding Southlake utilizes the best equipment to grind away and remove any sized stump leaving virtually no trace.
Many people assume that removing a stump is as simple as burning it, using stump removal chemicals, or a regular shovel, but that usually isn't the case. Our crew of arborists is supporters for a safe community and we don't want anyone to end up in the hospital with expensive medical bills because they threw out their back trying to dig up the stump or caused a small fire and burned themselves while trying to burn the stump. We have the knowledge and the proper equipment to grind and remove any bothersome leftover stumps.
"After a big storm one night, the oak tree in my front yard fell over and barely missed my car! I called Stump Grinding Southlake and they came within the hour and removed the tree really quickly. If a tree ever falls again I'll definitely call Stump Grinding Southlake!"
Robert D.
"One of my oldest trees started to lean over very close to my house. I called Stump Grinding Southlake and they came out the same day to cable my tree. Their services were outstanding! I can rest easy knowing my tree won't fall onto my roof in the middle of a storm!"
Patricia W.
Tree Trimming
Proper tree trimming consists of more than simply removing branches or limbs. Without the right training and experience, you could end up removing the wrong parts of the trees or trimming too much off of your tree which could cause serious health issues in the future. Trimming and pruning are some of the most important aspects of proper tree maintenance and if you need professionals at a fair price, call Stump Grinding Southlake!
Tree pruning is a little bit different than regular tree trimming. Pruning is the selective and careful removal of certain parts of a tree to help it grow properly and maintain the health over time. When you need tree experts at a great price, call us first and we'll help you with all your tree trimming and pruning needs.
Tree Removal
Proper tree removal is a large task to undertake. Trees and their branches are much heavier than most people think and they can have the potential to cause a lot of damage. If they start to lean or fall over they can create a serious risk factor for damage to your property. Dead and dying trees, plants, and bushes should be removed as quickly as possible to avoid damage or potential injuries. We take safety seriously so we're the perfect people to call when your trees need to be removed.
No matter the type of tree removal you need, Stump Grinding Southlake can handle it all. Perhaps you need a tree removed for a renovation project. We have the tools necessary to safely and quickly remove the tree without so much as a hiccup. Maybe you have a tree that is dying and starting to lean on your roof. We can remove that tree in the fastest and most reliable way possible. Or maybe you'd like to remove a tree fully intact and relocate it somewhere else. For all of your tree removal needs, call Stump Grinding Southlake.
Storm Cleanup
We've seen a lot of unpredictable severe weather in our day and the resulting damage afterward. When a storm strikes, your largest and oldest trees can be damaged, broken, or even completely uprooted. Any of these situations can quickly turn dangerous. The trees can crash through your roof or your windshield causing expensive damage. It might even knock out your power! The disaster left behind can be an annoying addition to the struggle of everyday life. At Stump Grinding Southlake, we're fully equipped to clean up the biggest and smallest messes so you don't have to worry about it.
After a mild storm hits you may be considering cleaning up yourself because it's the cheapest and simplest option, especially if the damage or debris is minimal. Removing heavy branches by yourself is a good way to end up hurt or in the hospital, though. A tree branch could fall on you or you could throw out your back trying to move it to the curb. Call Stump Grinding Southlake and we'll take care of the heavy lifting.
Tree Cabling & Bracing
Sometimes our trees need a little support and we're here to provide the support. Branches can become so massive and heavy that they start to bend or fall off from the main trunk. Stump Grinding Southlake is the best and most experienced tree cabling and bracing company. Our crew of arborists knows how to keep your trees standing upright with all of its branches and limbs attached.
By properly cabling and bracing your trees you are ensuring your family won't get hurt and no damage comes to your property. Cabling and bracing your trees, especially the big oak tree in your back yard, is an essential part of keeping your tree intact during the next big storm.

We're the best tree service and stump grinding company in Southlake
Why Hire Us?  We're the best tree service and stump grinding company in Southlake so it makes sense to hire us! Some of the reasons you should hire us include
We're Experienced: We have many years of experience under our belts and we're pretty darn good at what we do if we do say so ourselves. Tree service is a dangerous line of work so it's important to choose a company that consistently remains safe.
We're a Local Company: Supporting local businesses is a great way to help the community grow. With us, you'll get more personalized care from the people who know the Southlake community.
We Have an Outstanding Reputation: Small businesses thrive on our reputations. Personal recommendations are one of the best ways we grow our business and it wouldn't make sense to leave our customers unhappy. Check out our Google and Yelp reviews!
Our Prices Are Affordable: Unlike most of the big name tree service companies who charge you for unnecessary services at ridiculous prices, we'll only charge you for services you actually need at a fantastic price!
The Bottom Line
Stump Grinding Southlake's team will treat you, your family, and your property with the utmost respect and professional courtesy. Our team of licensed arborists is more than happy to answer any and all of your questions and calm your worried mind. We love our community just as much as you do and we're passionate about helping to keep it beautiful. Southlake, TX was not voted the number 1 place to live in Tarrant County for nothing!
Our FREE no-obligation quotes will provide you a good idea of what to expect from our services. Stump Grinding Southlake only offers the most outstanding and competitive prices backed by the most qualified professionals in the business. Don't just take our word for it. Check out our Google Reviews, Yelp, Facebook, Angie's List, and many other sites to find out how much our community loves, respects, and trusts us to complete all their tree service and stump grinding needs!